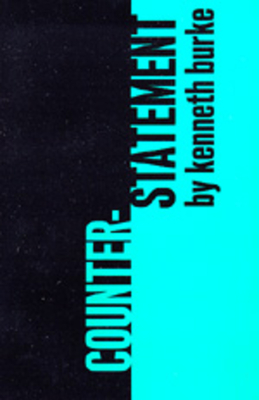 Counter-Statement (Paperback)
University of California Press, 9780520001961, 244pp.
Publication Date: May 1, 1968
* Individual store prices may vary.
Description
A valuable feature of the second edition (1953) of Counter-Statement was the Curriculum Criticum in which the author placed the book in terms of his later work. For this new paperback edition, Mr. Burke continues his "curve of development" in an Addendum which surveys the course of his though in subsequent books (up to the publication of his Collected Poems, 1915 - 1967) and work-in-progress.
About the Author
Kenneth Burke has been termed "simply the finest literary critic in the world, and perhaps the finest since Coleridge" (Stanley Edgar Hyman, The New Leader). Mr. Burke has published ten other works with the University of California Press: Towards a Better Life (1966); Language as Symbolic Action: Essays on Life, Literature, and Method (1966) Collected Poems, 1915-1967 (1968); The Complete White Oxen: Collected Short Fiction of Kenneth Burke (1968); A Grammar of Motives (1969); Permanence and Change: An Anatomy of Purpose (1984); The Philosophy of Literary Form (1974); A Rhetoric of Motives (1969); The Rhetoric of Religion: Studies in Logology (1970); and Attitudes Toward History, Third Edition (1984).