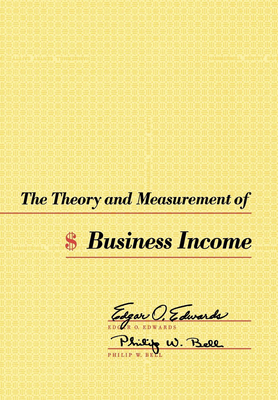 The Theory and Measurement of Business Income (Hardcover)
University of California Press, 9780520003767, 342pp.
Publication Date: January 1, 1961
* Individual store prices may vary.
Description
"This is a well-written book; the complex ideas are clearly expressed and the arguments well stated. There is some apparent rediscovery (and renaming) of old ideas, but the process is made palatable and worthwhi le by the crispness of the discussion and the un wavering penetration to the root of each issue as it arises. Most difficult problems in the social sciences, the authors note, have no definitive solutions, but simply outcomes. This book deserves a niche among the classic works in the business income literature as a significant milestone on the road to whatever outcome the future holds."
--The Journal of Business
"Professors Edwards and Bell give us a most satisfying study of different concepts of business income. It is rare to find authors so much at home in both economics and accounting. As they themselves suggest, time may show that their programme needs amendment; but they state the problem clearly and provide an excellent starting point. In passing, they give help on many other questions--when to replace plant, how to measure depreciation, which rate of compound interest to use in budgets, and so on. Beyond doubt their book is the most wise and original contribution to accounting theory since Professor Bonbright wrote 'The Valuation of Property' a quarter of a century ago."
--The Economist
About the Author
Edgar O. Edwards was the Hargrove Professor of Economics at Rice University. He is author or co-author of over a dozen books and monographs and more than 20 articles in scholarly journals bridging economic development, planning, and accounting, including the classic text on business income, The Theory and Measurement of Business Income, published in 1964 with Philip Bell. 
Philip W. Bell served on many university faculties in the United States, including the University of California, Berkeley; Haverford College; Rice University; and Boston University, and has held numerous visiting professorships throughout the world. He has published over 30 articles and 12 books and monographs, including The Theory and Measurement of Business Income, published with Edgar Edwards. Much of his scholarly work seeks to bring accounting and economics closer together, an interest he applied in work with developing countries and consulting engagements with the U.S. Departments of Treasury and State and the U. S. Agency for International Development.