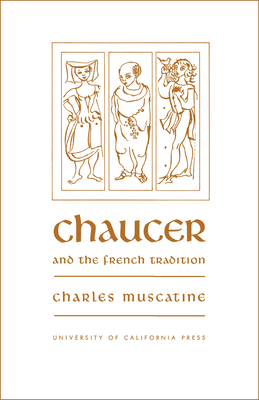 Chaucer and the French Tradition (Paperback)
A Study in Style and Meaning
University of California Press, 9780520009080, 294pp.
Publication Date: March 1, 1965
* Individual store prices may vary.
Description
Chaucer and the French Tradition, first published in 1957, is notable among modern studies of Chaucer for its attention to the importance of style. The author offers first an analysis of the two dominant traditions of style in the French literature on which Chaucer's poetry is based: the courtly, and the "bourgeois" or realistic. He then studies the stylistic character of the three important tarly poems, arguing that Chaucer's development was not a revolt from convention to realism, but rather a progressive mastery of borh methods simultanrously. Through his style, Chaucer is thus seen to be confronting the central problem of late medieval culture: the combination of the mundane and the transcendental, the realistic and the idealistic, the natural and the supernatural. Chaucer's solution is found in the ironic balance of "Troilus and Criseyde" and in the mixed style of the "Canterbury Tales."
About the Author
Charles Muscatine (28 November 1920 – 12 March 2010) was an American academic specializing in medieval literature, particularly Chaucer.  He was professor emeritus of English, a scholar of Chaucer and medieval literature, and an educational reformer known for refusing to sign a state loyalty oath during the McCarthy era at the University of California, Berkeley.