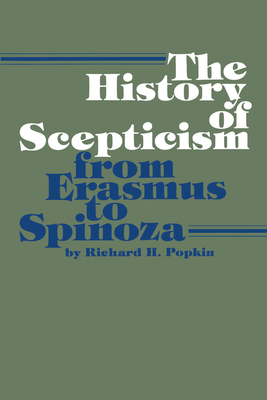 The History of Scepticism from Erasmus to Spinoza (Paperback)
University of California Press, 9780520038769, 360pp.
Publication Date: October 26, 1979
* Individual store prices may vary.
Description
"I had read the book before in the shorter Harper Torchbook edition but read it again right through--and found it as interesting and exciting as before. I regard it as one of the seminal books in the history of ideas. Based on a prodigious amount of original research, it demonstrated conclusively and in fascinating details how the transmission of ancient skepticism was a bital factor in the formation of modern thought. The story is rich in implications for th history of philosophy, the history of science, and the history of religious thought. Popkin's work has already inspired further work by others--and the new edition takes account of this, most importantly the work of Charles Schmitt. The two new chapters extend the story as far as Spinoza, with special reference to the beginnings of biblical criticism. . . . Popkin's history is of great potential interest to a wide readership--wider than most specialist publications and wider than it has (so far as I can tell) reached hitherto."
--M.F. Burnyeat, Professor of Philosophy, University College London
About the Author
Richard H. Popkin is Professor of Philosophy at Washington University, St. Louis, and was formerly at the University of California, San Diego.