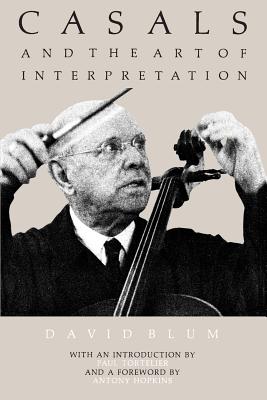 Casals and the Art of Interpretation (Paperback)
University of California Press, 9780520040328, 236pp.
Publication Date: October 7, 1980
* Individual store prices may vary.
Description
"This is an immensely valuable book and one which is clearly designed to appeal to all musicians—not just string players...Mr. Blum has captured in great detail the little things that so often make a great teacher. I would strongly recommend this book to anyone with an interest in the Art of Interpretation."—Music Teacher

"The volume belongs to an exceptional class of literature: it is to be welcomed as a significant contribution. In his Forward, Antony Hopkins in a most eloquent way makes us fully aware of our possible great loss had the subject material forming this book not been preserved for posterity...throughout the book one remains not only an absorbed reader, but very much an active participant."—Violoncello Society Newsletter

"Now we have an authoritative guide to this great artist's approach to interpretation...a book which should be compulsory reading for every player, conductor and teacher."—Music Journal of the Incorporated Society of Musicians

"Blum has elegantly combined precise music terminology with meticulous music examples to present lucid and revealing details of interpretation that can be quickly and easily grasped. Only superlatives apply to this book, and all serious musicians would find immense pleasure and musical profit from reading this work. Highly recommended at all levels."—Choice
About the Author
David Blum, (1935-1998) was principally known as conductor of New York's Esterhazy Orchestra. His recordings of Haydn symphonies with this ensemble and of Mozart works with the English Chamber Orchestra won him international acclaim. Casals took a warm interest in David Blum's musical activities and in 1961 became Honorary President of the Esterhazy Orchestra. The notes for this book were taken at innumerable rehearsals and master classes in Prades, San Juan, Marlboro, Zermatt, and University of California and elsewhere, as well as in many private discussions with Casals.