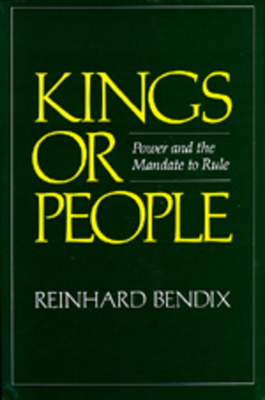 Kings or People
Power and the Mandate to Rule
Paperback

* Individual store prices may vary.
Description
From the Preface:
The world in which we live has its roots far back in history, and as a world power America must come to terms with countries which were formed in their present mold long before the American, revolution. All those to whom an exploration of this historical background will appeal probably share with me an immediate empathy with the anguish of nation-building around the world. This book is a study of what that anguish meant in times past when countries were first developing their political institutions and when they turned more recently from royal authority to a popular mandate. The problems of developing such institutions are formidable, then as well as now. A scholarly concern with these problems must touch on many subjects in social stratification, religion, political sociology, and the history of ideas, and the book treats these and related themes in their specific historical contexts. This interpretive work is addressed not only to students of political development but also to the general reader who is interested in a large view of history. That reader is provided with sufficient detail and annotation so that the many diverse contexts with which this study deals can be understood. A thematic outline of the book is presented on the first pages of the introduction, which deals as well with the reasons for my approach to historical sociology.
University of California Press, 9780520040908, 704pp.
Publication Date: April 8, 1980