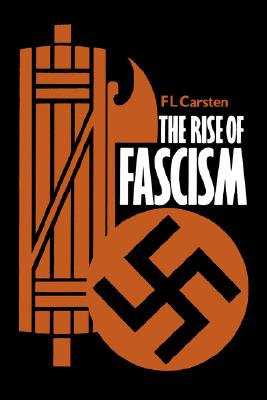 The Rise of Fascism, Second edition (Paperback)
University of California Press, 9780520046436, 280pp.
Publication Date: November 13, 1982
* Individual store prices may vary.
Description
"The best scholarly description of European Fascism available."
--American Historical Review
"Professor Carsten surveys the major and minor European fascist groups which flourished between the world wars, including such movements as were active in Romania, Austria, Hungary, Finland, Britain, and Belgium. In doing so, he has produced a useful, if brief, addition to the growing number of studies on this subject."
--The Historian
"A short, responsible survey of how fascism came to power in Italy and Germany, with some valuable comparative data on fascist movements in other European countries."
--Foreign Affairs
"The core of this factual, but extremely readable book consists of an account of Italian fascism up to 1929 and Nazism up to 1934."
--International Review of Social History
"To date, this is the best study on the origins of fascism . . . . "
--Library Journal
About the Author
Francis Ludwig Carsten (June 25, 1911 - June 23, 1998) was a German-British historian.