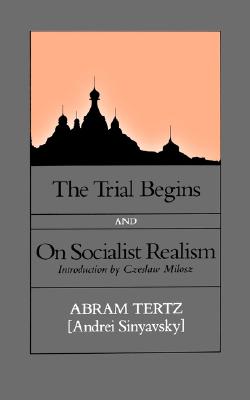 The Trial Begins (Paperback)
University of California Press, 9780520046771, 220pp.
Publication Date: November 13, 1982
* Individual store prices may vary.
Description
Abram Tertz, one of the most important writers to emerge in the Soviet Union since World War II, came to prominence in 1959 when On Socialist Realism was published in the West. It was the first important critique of the central dogma of Soviet literature. It arrived with a novel. The Trial Begins, which was published in 1960. Other books followed these into the West, until in 1965 a respected literary scholar at the Gorky Institute, Andrei Sinyavsky was arrested, revealed to be Abram Tertz, tried, and sentenced to seven years in a forced labor camp.