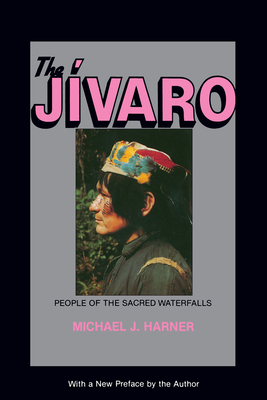 The Jivaro
People of the Sacred Waterfalls
Paperback

* Individual store prices may vary.
Description
Only one tribe of American Indians is known ever to have successfully revolted against the empire of Spain and to have thwarted all subsequent attempts by the Spaniards to reconquer them: the Jivaro (hee'-va-ro), the untsuri suarii of eastern Ecuador. From 1599 onward they remained unconquered in their forest fastness east of the Andes, despite the fact that they were known to occupy one of the richest placer gold deposit regions in all of South America.
Tales of their fierceness became part of the folklore of Latin America, and their warlike reputation spread in the late nineteenth and early twentieth centuries when Jivaro "shrunken head" trophies, tsantsa, found their way to the markets of exotica in the Western world. As occasional travelers visited them in the first decades of this century, the Jivaro also became known not as just a warlike group, but as an individualistic people intensely jealous of their freedom and unwilling to be subservient to authority, even among themselves. It was this quality that particularly attracted me when I went to study their way of life in 1956-57 and I was most fortunate, at that time, to find, especially east of the Cordillera de Cutucli, a portion of the Jivaro still unconquered and still living, with some changes, their traditional life style. 
This book is about their culture.
University of California Press, 9780520050655, 239pp.
Publication Date: September 25, 1984
About the Author
Michael Harner is the founder of The Foundation for Shamanic Studies, anthropologist, and author.