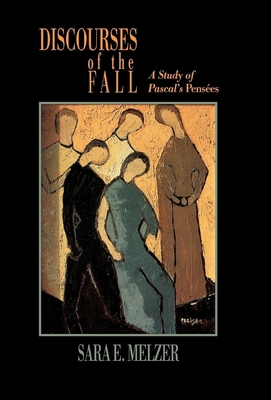 Discourses of the Fall (Hardcover)
A Study of Pascal's Pensées
University of California Press, 9780520055407, 184pp.
Publication Date: April 17, 1986
* Individual store prices may vary.
Description
"Here is a unique and penetrating postmodernist invitation to reread Pascal's Pensées. With a full control on two centuries of Pascalian hermeneutics, Sara Melzer leads her readers into a passionate quest far beyond the worn-out search for a paleontological reconstruction of the Pensées's hypothetical final form. She rightly and deeply understands Pascal's writing--écriture--as the complex story of the "Fall of Truth into language." Such a perspective gives to Pascal's fragments a rejuvenated life, a newness, a dramatic and powerful voice for our own culture. In brief, a welcome breeze of fresh air in the Pascalian world!"
--Edouard Morot-Sir, The University of North Carolina at Chapel Hill
"By approaching Pascal's Pensées from the point of view of contemporary critical theory, Melzer sheds new light on this well-known work. Her argument is clear, lucid, and cogent. She has a firm grasp of the major issues at stake in debates among literary critics. I think this is an important work that will be of interest not only to Pascal specialists but also to people who work in the general area of literary theory. . . . One of the genuine strengths of the book is the author's ability to discern the theological implications of issues that preoccupy literary theorists. This is particularly important at a time when students of theology and religion are becoming more and more interested in literary theory. They will find this analysis of Pascal very suggestive."
--Mark Taylor, Williams College
About the Author
Sara E. Melzer is Professor of French and Francophone Studies at the University of California, Los Angeles. She is the author of Discourses of the Fall: A Study of Pascal's Pensées and coeditor of From the Royal to the Republican Body: Incorporating the Political in Seventeenth- and Eighteenth-Century France.