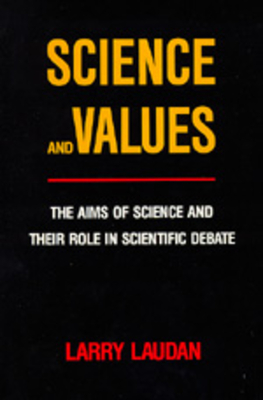 Science and Values (Paperback)
The Aims of Science and Their Role in Scientific Debate (Pittsburgh Series in Philosophy and History of Science #3)
University of California Press, 9780520057432, 160pp.
Publication Date: January 16, 1986
* Individual store prices may vary.
Description
Laudan constructs a fresh approach to a longtime problem for the philosopher of science: how to explain the simultaneous and widespread presence of both agreement and disagreement in science. Laudan critiques the logical empiricists and the post-positivists as he stresses the need for centrality and values and the interdependence of values, methods, and facts as prerequisites to solving the problems of consensus and dissent in science.