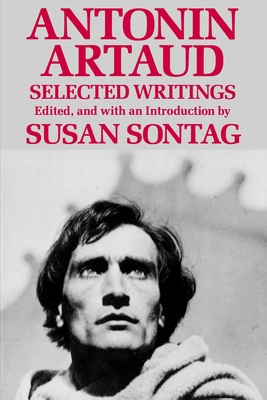 Antonin Artaud
Selected Writings
Paperback

* Individual store prices may vary.
Description
A revolutionary figure in the literary avant-garde of his time, Antonin Artaud (1896-1948) is now seen to be central to the development of post-modernism. His writings comprise verse, prose poems, film scenarios, a historical novel, plays, essays on film, theater, art, and literature, and many letters. Susan Sontag's selection conveys the genius of this singular writer.
Praise For Antonin Artaud: Selected Writings…
"Insofar as the modem theater has come to be, for some people, an alternative to religion, this is largely Artaud's doing. . . . Sontag's introduction, as one might expect, is full of brilliant formulations."
— New York Times

"Artaud matters. Even more than to the theater and literature, he contributes to our understanding of madness, of what it is like to be both a paranoid schizophrenic and a genius observing and describing this dementia. . . . We cannot fail to recognize and learn from what these writings evoke."
— Saturday Review

"Artaud, who withdrew from the theatre but remained essentially an actor, came nearest to dramatising when he could project his imagination into another man's experience. . . . No one has written more lucidly or illuminatingly about the way van Gogh used madness, art and suicide to cope with an insufferable situation."
— Encounter
University of California Press, 9780520064430, 736pp.
Publication Date: October 10, 1988
About the Author
Susan Sontag (1933-2004) studied at the universities of Chicago, Harvard and Oxford. She was the author of four novels, a collection of stories, several plays, and six books of essays, among them Illness as Metaphor and AIDS and Its Metaphors. Her books are translated into thirty-two languages. In 2001 she was awarded the Jerusalem Prize for the body of her work, and in 2003 she received the Prince of Asturias Prize for Literature and the Peace Prize of the German Book Trade.