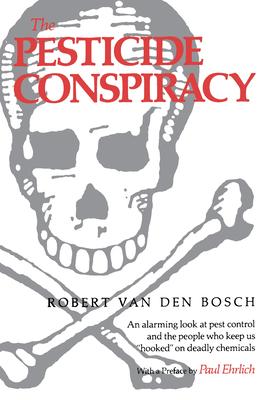 The Pesticide Conspiracy (Paperback)
University of California Press, 9780520068230, 226pp.
Publication Date: November 17, 1989
* Individual store prices may vary.
Description
Professor van den Bosch of the University of California was one of the developers of Integrated Pest Management—the use of biological controls, improved pest knowledge and observation, and judicious application of chemicals only when absolutely necessary. His research often suggested that less or no pesticides should be applied, which made him the target of both open and clandestine attack from industry and government figures. In protest, he wrote this passionate account of what Ecology called "the ultimate social disaster of: evolving pesticide-resistant insects, the destruction of their natural predators and parasites, emergent populations of new insect pests, downstream water pollution, atmospheric pollution, the 'accidental' killing of wildlife and people, and the bankruptcies of indigenous and small farmers."

As a new Introduction to this edition recounts, some lessening of dangerous overreliance on massive pesticide applications has been achieved since van den Bosch published this book in 1978—partly as a result of its influence. But the structural problems he described remain. The book has thus become a classic, along with Rachel Carson's Silent Spring.
About the Author
Robert van den Bosch was a Professor of Entomology at the University of California, Berkeley.