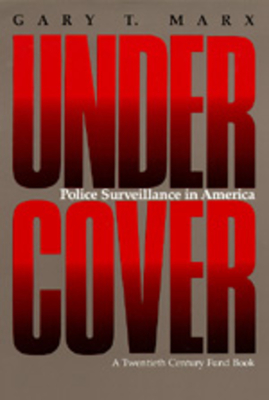 Undercover (Paperback)
Police Surveillance in America
University of California Press, 9780520069695, 280pp.
Publication Date: December 5, 1989
* Individual store prices may vary.
Description
Providing a rich picture of past and present undercover work, and drawing on unpublished documents and interviews with the FBI and local police, this penetrating study examines the variety of undercover operations and the ethical issues and empirical assumptions raised when the state officially sanctions deception and trickery and allows its agents to participate in crime.
About the Author
Gary T. Marx is Professor of Sociology at the Massachusetts Institute of Technology and author of numerous books and articles on social control, mass behavior and race relations.