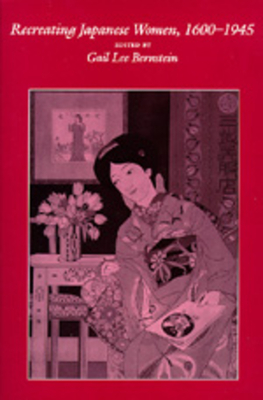 Recreating Japanese Women, 1600-1945
Paperback

* Individual store prices may vary.
Description
In thirteen wide-ranging essays, scholars and students of Asian and women's studies will find a vivid exploration of how female roles and feminine identity have evolved over 350 years, from the Tokugawa era to the end of World War II. Starting from the premise that gender is not a biological given, but is socially constructed and culturally transmitted, the authors describe the forces of change in the construction of female gender and explore the gap between the ideal of womanhood and the reality of Japanese women's lives. Most of all, the contributors speak to the diversity that has characterized women's experience in Japan. This is an imaginative, pioneering work, offering an interdisciplinary approach that will encourage a reconsideration of the paradigms of women's history, hitherto rooted in the Western experience.
University of California Press, 9780520070172, 356pp.
Publication Date: July 9, 1991
About the Author
Gail Lee Bernstein is Professor of History at the University of Arizona. She is the author of Haruko's World: A Japanese Farm Woman and Her Community (1983) and co-editor of Japan and the World, Essays on Japanese History and Politics (1988).