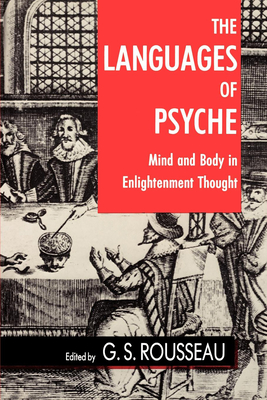 The Languages of Psyche (Paperback)
Mind and Body in Enlightenment Thought (Clark Library Professorship, UCLA #12)
University of California Press, 9780520071193, 494pp.
Publication Date: January 7, 1991
* Individual store prices may vary.
Description
The Languages of Psyche traces the dualism of mind and body during the "long eighteenth century," from the Restoration in England to the aftermath of the French Revolution. Ten outstanding scholars investigate the complex mind-body relationship in a variety of Enlightenment contexts—science, medicine, philosophy, literature, and everyday society. No other recent book provides such an in-depth, suggestive resource for philosophers, literary critics, intellectual and social historians, and all who are interested in Enlightenment studies.
About the Author
G. S. Rousseau is Professor of English and Eighteenth Century Studies at the University of California, Los Angeles, and the author of books and articles dealing with the culture of the eighteenth century, including (with Marjorie Hope Nicolson) This Long Disease, My Life: Alexander Pope and the Sciences, and a trilogy of books about sex in the Enlightenment, co-edited with Roy Porter.