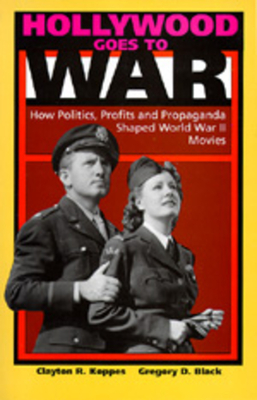 Hollywood Goes to War
How Politics, Profits and Propaganda Shaped World War II Movies
Paperback

* Individual store prices may vary.
Description
Conflicting interests and conflicting attitudes toward the war characterized the uneasy relationship between Washington and Hollywood during World War II. There was deep disagreement within the film-making community as to the stance towards the war that should be taken by one of America's most lucrative industries. Hollywood Goes to War reveals the powerful role played by President Franklin D. Roosevelt's Office of War Information—staffed by some of America's most famous intellectuals including Elmer Davis, Robert Sherwood, and Archibald MacLeish—in shaping the films that were released during the war years. Ironically, it was the film industry's own self-censorship system, the Hays Office and the Production Code Administration, that paved the way for government censors to cut and shape movies to portray an idealized image of a harmonious American society united in the fight against a common enemy. Clayton R. Koppes and Gregory D. Black reconstruct the power struggles between the legendary producers, writers, directors, stars and politicians all seeking to project their own visions onto the silver screen and thus to affect public perceptions and opinion.
University of California Press, 9780520071612, 384pp.
Publication Date: August 16, 1990
About the Author
Clayton R. Koppes is Houck Professor of Humanities and Chairman of the History Department at Oberlin College. Gregory D. Black is Chairman of the Communications Department at the University of Missouri, Kansas City, and Director of the American Culture program there.