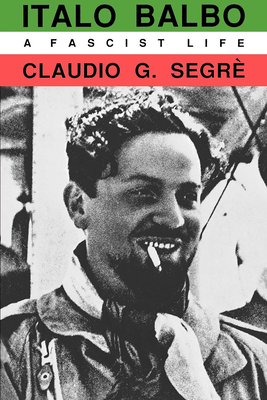 Italo Balbo (Paperback)
A Fascist Life
University of California Press, 9780520071995, 482pp.
Publication Date: August 9, 1990
* Individual store prices may vary.
Description
Pioneering aviator, blackshirt leader, colonial governor, confidante and heir-apparent to Benito Mussolini, the dashing and charismatic Italo Balbo exemplified the ideals of Fascist Italy during the 1920s and 30s. He earned national notoriety after World War I as a ruthless squadrista whose blackshirt forces crushed socialist and trade union organizations. As Minister of Aviation from 1926 to 1933, he led two internationally heralded mass trans-Atlantic flights. When his aerial armada reached the U. S., Chicago honored him with a Balbo Avenue, New York staged a ticker-tape parade, and President Roosevelt invited him to lunch. As colonial governor from 1933 to 1940, Balbo transformed Libya from backward colony to model Italian province. To many, Italo Balbo seemed to embody a noble vision of Fascism and the New Italy.
About the Author
Claudio Segré is Associate Professor of History at the University of Texas and author of Fourth Shore: The Italian Colonization of Libya.