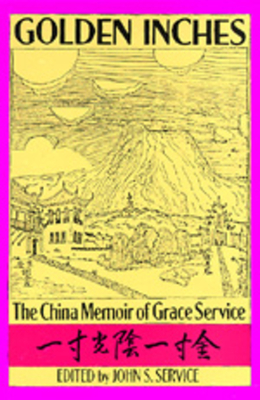 Golden Inches
The China Memoir of Grace Service
Paperback

* Individual store prices may vary.
Description
"(An) engrossing memoir .... To turn everything recorded here--births, an infant death, family uprootings, civil turmoil, maintaining an American household in the interior of China--into gold requires an alchemy that only a beautiful, strong-minded, witty and loving wife and mother can hold the secret to."
--John Espey, Washington Post Book World
"A wonderful, sad, moving memoir by an indomitable American . . . Golden Inches not only gives many fascinating glimpses of historical events; more important, it shows us what it meant to live through those events and deal with them without rancor, resentment or facile anger and enthusiasm."
--Tracy B. Strong, New York Times Book Review
"This closely observed portrait of living in isolated missionary communities and treaty ports, against the background of one of the most turbulent periods of twentieth-century Chinese history, is an important document. It is also a moving story of one family's obsessive and destructive love affair with China."
--Tiffany Brown, Times Literary Supplement
University of California Press, 9780520074163, 372pp.
Publication Date: January 7, 1991
About the Author
This memoir was completed shortly after Grace Service returned from China in 1937. Her eldest son, John S. Service, a Foreign Service officer in China from 1933 to 1945 and a member of General Stilwell's advisory staff, has provided historical contexts and illustrations for the events described in his mother's narrative.