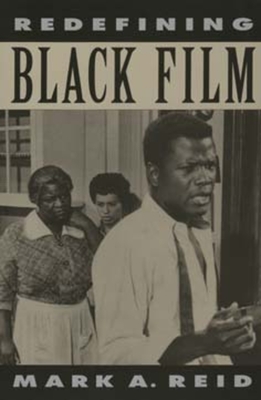 Redefining Black Film
Paperback

* Individual store prices may vary.
Description
Can films about black characters, produced by white filmmakers, be considered "black films"? In answering this question, Mark Reid reassesses black film history, carefully distinguishing between films controlled by blacks and films that utilize black talent, but are controlled by whites. Previous black film criticism has "buried" the true black film industry, Reid says, by concentrating on films that are about, but not by, blacks.

Reid's discussion of black independent films—defined as films that focus on the black community and that are written, directed, produced, and distributed by blacks—ranges from the earliest black involvement at the turn of the century up through the civil rights movement of the Sixties and the recent resurgence of feminism in black cultural production. His critical assessment of work by some black filmmakers such as Spike Lee notes how these films avoid dramatizations of sexism, homophobia, and classism within the black community.

In the area of black commercial film controlled by whites, Reid considers three genres: African-American comedy, black family film, and black action film. He points out that even when these films use black writers and directors, a black perspective rarely surfaces.

Reid's innovative critical approach, which transcends the "black-image" language of earlier studies—and at the same time redefines black film—makes an important contribution to film history. Certain to attract film scholars, this work will also appeal to anyone interested in African-American and Women's Studies.
Praise For Redefining Black Film…
"Redefining Black Film reorganizes our understanding of black cinematic history and forces us to look at it with new eyes."
— Cinéaste
University of California Press, 9780520079021, 170pp.
Publication Date: February 23, 1993
About the Author
Mark A. Reid is Assistant Professor of English at the University of Florida, Gainesville. He has written extensively on black cinema.