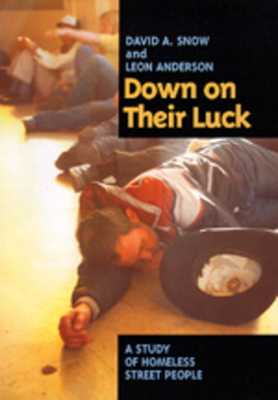 Down on Their Luck
A Study of Homeless Street People
Paperback

* Individual store prices may vary.
Description
David Snow and Leon Anderson show us the wretched face of homelessness in late twentieth-century America in countless cities across the nation. Through hundreds of hours of interviews, participant observation, and random tracking of homeless people through social service agencies in Austin, Texas. Snow and Anderson reveal who the homeless are, how they live, and why they have ended up on the streets. Debunking current stereotypes of the homeless. Down on Their Luck sketches a portrait of men and women who are highly adaptive, resourceful, and pragmatic. Their survival is a tale of human resilience and determination, not one of frailty and disability.
University of California Press, 9780520079892, 405pp.
Publication Date: February 12, 1993