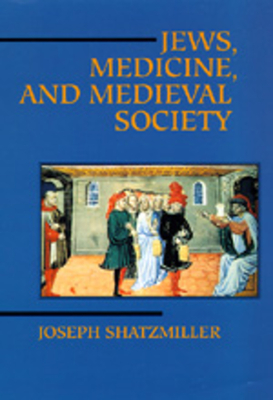 Jews, Medicine, and Medieval Society (Hardcover)
University of California Press, 9780520080591, 241pp.
Publication Date: January 10, 1995
* Individual store prices may vary.
Description
Jews were excluded from most professions in medieval, predominantly Christian Europe. Bigotry was widespread, yet Jews were accepted as doctors and surgeons, administering not only to other Jews but to Christians as well. Why did medieval Christians suspend their fear and suspicion of the Jews, allowing them to inspect their bodies, and even, at times, to determine their survival? What was the nature of the doctor-patient relationship? Did the law protect Jewish doctors in disputes over care and treatment?

Joseph Shatzmiller explores these and other intriguing questions in the first full social history of the medieval Jewish doctor. Based on extensive archival research in Provence, Spain, and Italy, and a deep reading of the widely scattered literature, Shatzmiller examines the social and economic forces that allowed Jewish medical professionals to survive and thrive in thirteenth- and fourteenth-century Europe. His insights will prove fascinating to scholars and students of Judaica, medieval history, and the history of medicine.
About the Author
Joseph Shatzmiller is Professor of History at the University of Toronto and author of Shylock Reconsidered: Jews, Moneylending and Medieval Society (California, 1990).