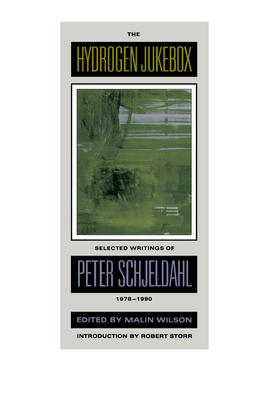 The Hydrogen Jukebox (Paperback)
Selected Writings of Peter Schjeldahl, 1978-1990 (Lannan Series #2)
University of California Press, 9780520082823, 380pp.
Publication Date: March 29, 1993
* Individual store prices may vary.
Description
Baudelaire's famous description of "the best criticism" as "entertaining and poetic, not coldly analytic," lives in the essays of Peter Schjeldahl. Schjeldahl self-consciously continues the modern tradition of art criticism crafted by poet-critics, providing a sharp perspective on individual artists, their work, art-world events, and new creative directions. He challenges established views, and his infectious passion for art continually engages the reader. In essays on Rothko, Munch, Warhol, Dubuffet, Nauman, Sherman, Salle, de Kooning, Guston, Ruscha, and Koons, Schjeldahl skillfully juggles theory and analysis in exploring cultural context and technique. His writings, free of the contortions of some critical prose and characterized by a sustained focus on works of art, map the contemporary art scene in New York (with occasional forays to Los Angeles and elsewhere), cataloguing the colorful personalities, cultural attractions, and ethical hazards of the art world. It's a fast, fun trip, with arguments that fold back upon themselves in surprising revelations and reversals of the author's opinion. There is never a dull moment for those with an eye on contemporary art.
About the Author
Peter Schjeldahl is art critic for the Village Voice and contributing editor for Art in America. MaLin Wilson is an art critic, editor, and independent curator working in New Mexico. Robert Storr, an artist and writer, is currently a curator of painting and sculpture at the Museum of Modern Art in New York.