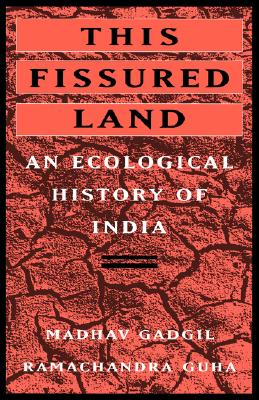 This Fissured Land
An Ecological History of India
Paperback

* Individual store prices may vary.
Description
Ecologist Madhav Gadgil and historian Ramachandra Guha offer fresh perspectives both on the ecological history of India and on theoretical issues of interest to environmental historians regardless of geographical specialization.

Juxtaposing data from India with the ecological literature on lifestyles as diverse as those of modern Americans and Amazonian Indians, the authors analyze the social conflicts that have emerged over environmental exploitation and explore the impact of changing patterns of resource use on human societies. They present a socio-ecological analysis of the modes of resource use introduced to India by the British, and explore popular resistance to state environmental policies in both the colonial and post-colonial periods.
University of California Press, 9780520082960, 288pp.
Publication Date: March 31, 1993
About the Author
Madhav Gadgil is Professor at the Centre for Ecological Sciences at the Indian Institute of Science in Bangalore. Ramachandra Guha is a Professorial Fellow at the Nehru Memorial Museum and Library in New Delhi and is the author of The Unquiet Woods: Ecological Change and Peasant Resistance in the Himalayas (California, 1989).