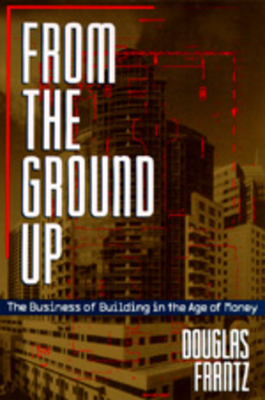 From the Ground Up (Paperback)
The Business of Building in the Age of Money
University of California Press, 9780520083998, 304pp.
Publication Date: December 22, 1993
* Individual store prices may vary.
Description
"From the Ground Up describes Rincon in detail, from the day the brainstorm to bid on the land took shape in the mide of a Perini Co. executive until its champagne-soaked opening party. . . . The book emerges as a helpful primer on what it takes to build a tiny, self-contained city. Engineering problems are cleanly explained, architectural cant is kept to a minimum and a bookshelf of financial detail is boiled down to essentials."
--Marshall Kilduff, San Francisco Chronicle Book Review
"This engrossing study, flavored with the appeal of San Francisco and written by Los Angeles Times national correspondent Frantz, examines the combination of dreaming and entrepreneurship required to succeed in the cyclical realty business."
--Publishers Weekly
"Frantz. . . .is a business reporter of real skill and sophistication. . . .The genius of [his] book is in the details."
--Johnathan Kirsch, Los Angeles Times
About the Author
Douglas Frantz is an award-winning journalist with The Los Angeles times, where he is currently a national correspondent in the Washington Bureau. Prior to moving to the Times he was with the Chicago Tribune for nine years. He is the author of Levine & Co., Selling Out, and, most recently, A Full Service Bank.