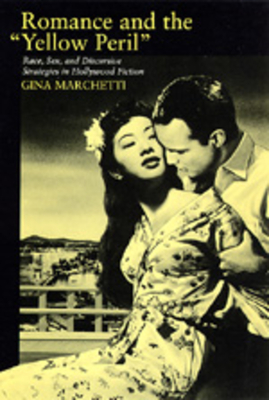 Romance and the Yellow Peril (Paperback)
Race, Sex, and Discursive Strategies in Hollywood Fiction
University of California Press, 9780520084957, 272pp.
Publication Date: February 15, 1994
* Individual store prices may vary.
Description
Hollywood films about Asians and interracial sexuality are the focus of Gina Marchetti's provocative new work. While miscegenation might seem an unlikely theme for Hollywood, Marchetti shows how fantasy-dramas of interracial rape, lynching, tragic love, and model marriage are powerfully evident in American cinema.

The author begins with a discussion of D. W. Griffith's Broken Blossoms, then considers later films such as Shanghai Express, Madame Butterfly, and the recurring geisha movies. She also includes some fascinating "forgotten" films that have been overlooked by critics until now.

Marchetti brings the theoretical perspective of recent writing on race, ethnicity, and gender to her analyses of film and television and argues persuasively that these media help to perpetuate social and racial inequality in America. Noting how social norms and taboos have been simultaneously set and broken by Hollywood filmmakers, she discusses the "orientalist" tensions underlying the construction of American cultural identity. Her book will be certain to interest readers in film, Asian, women's, and cultural studies.
About the Author
Gina Marchetti is Assistant Professor of Film at the University of Maryland.