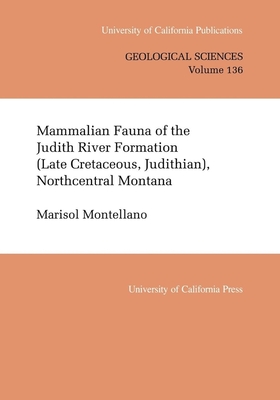 Mammalian Fauna of the Judith River Formation (Late Cretaceous, Judithian), Northcentral Montana (UC Publications in Geological Sciences #136) (Paperback)
University of California Press, 9780520097681, 128pp.
Publication Date: July 15, 1992
* Individual store prices may vary.
Description
Approximately 12 million years before the extinction of the dinosaurs, a diverse terrestrial fauna inhabited what is now northcentral Montana. The author describes and evaluates the systematic relationships of the large mammalian fauna of this area, which included rodent-like multituberculates, primitive therians, marsupials, and early eutherian mammals, and also analyzes the biogeography of mammalian faunas of the Judithian age.