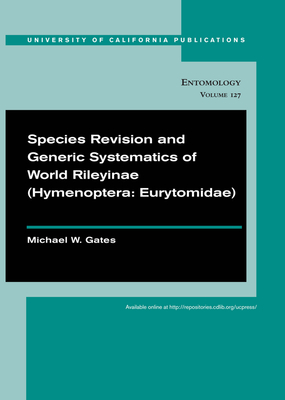 Species Revision and Generic Systematics of World Rileyinae (Hymenoptera (Paperback)
Eurytomidae) (UC Publications in Entomology #127)
University of California Press, 9780520098503, 342pp.
Publication Date: June 24, 2008
* Individual store prices may vary.
Description
The subfamily Rileyinae (Hymenoptera: Eurytomidae) is redefined to contain 6 genera and 69 species for which keys are provided. Two morphological data sets, analyzed via maximum parsimony with PAUP*, yield hypotheses on the placement of Rileyinae within Eurytomidae and internal relationships of Rileyinae. Tables detailing host utilization for Eurytomidae (genera), Rileyinae (species), and confirmed/suspected plant associations for Rileyinae are included.