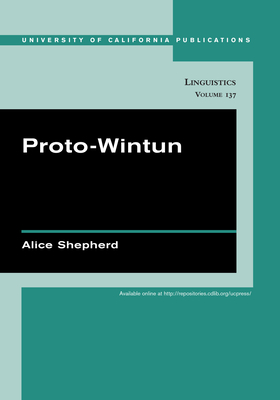 Proto-Wintun (UC Publications in Linguistics #137) (Paperback)
University of California Press, 9780520098527, 264pp.
Publication Date: January 13, 2006
* Individual store prices may vary.
Description
This volume represents a reconstruction of Proto-Wintun, the parent language of a group of California Indian languages. It includes a grammatical sketch of Proto-Wintun, cognate sets with reconstructions and an index to the reconstructions. The book fulfills a need for in-depth reconstructions of proto-languages for California Indian language families, both for theoretical purposes and deeper comparison with other proto- or pre-languages.
About the Author
Alice Shepherd is an independent scholar working in California.