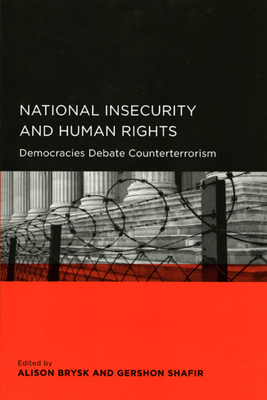 National Insecurity and Human Rights (Paperback)
Democracies Debate Counterterrorism (Global, Area, and International Archive)
University of California Press, 9780520098602, 256pp.
Publication Date: October 22, 2007
* Individual store prices may vary.
Description
Human rights is all too often the first casualty of national insecurity. How can democracies cope with the threat of terror while protecting human rights? This timely volume compares the lessons of the United States and Israel with the "best-case scenarios" of the United Kingdom, Canada, Spain, and Germany. It demonstrates that threatened democracies have important options, and democratic governance, the rule of law, and international cooperation are crucial foundations for counterterror policy.

Contributors: Howard Adelman, Colm Campbell, Pilar Domingo, Richard Falk, David Forsythe, Wolfgang S. Heinz, Pedro Ibarra, Todd Landman, Salvador Martí, Daniel Wehrenfennig
About the Author
Alison Brysk is Professor of Political Science and International Studies at the University of California, Irvine. Gershon Shafir is Professor of Sociology and Director of the Institute for International, Comparative, and Area Studies at the University of California, San Diego.