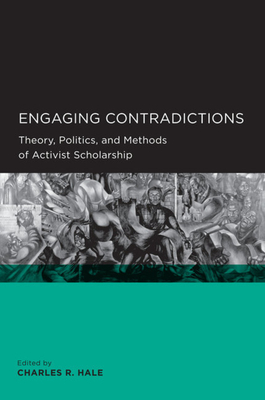 Engaging Contradictions
Theory, Politics, and Methods of Activist Scholarship (Global, Area, and International Archive)
Paperback

* Individual store prices may vary.
Description
Scholars in many fields increasingly find themselves caught between the academy, with its demands for rigor and objectivity, and direct engagement in social activism. Some advocate on behalf of the communities they study; others incorporate the knowledge and leadership of their informants directly into the process of knowledge production. What ethical, political, and practical tensions arise in the course of such work? In this wide-ranging and multidisciplinary volume, leading scholar-activists map the terrain on which political engagement and academic rigor meet.

Contributors: Ruth Wilson Gilmore, Edmund T. Gordon, Davydd Greenwood, Joy James, Peter Nien-chu Kiang, George Lipsitz, Samuel Martínez, Jennifer Bickham Mendez, Dani Nabudere, Jessica Gordon Nembhard, Jemima Pierre, Laura Pulido, Shannon Speed, Shirley Suet-ling Tang, João Vargas
University of California Press, 9780520098619, 417pp.
Publication Date: May 7, 2008
About the Author
Charles R. Hale is Professor of Anthropology at the University of Texas at Austin. For 2006-7, he is President of the Latin American Studies Association.