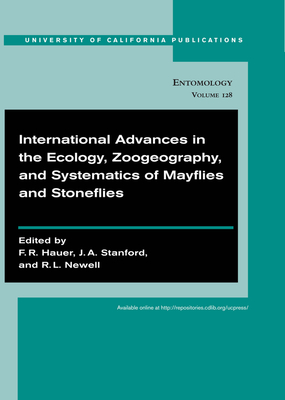 International Advances in the Ecology, Zoogeography, and Systematics of Mayflies and Stoneflies (UC Publications in Entomology #128) (Paperback)
University of California Press, 9780520098688, 422pp.
Publication Date: June 24, 2008
* Individual store prices may vary.
Description
The purpose of this volume is to encourage and facilitate focused research and provide a forum for scholarly exchange about the status of Mayfly and Stonefly science. Professor John Brittain, whose research is focused on freshwater entomology, especially egg development and life cycle strategies of Ephemeroptera and Plecoptera, presents a chapter reflecting on the quality of mayflies as good indicators of global warming and the quality of streams and lakes. Professor Emeritus Andrew Sheldon, whose interests have encompassed community and population ecology of aquatic animals over a span of more than 40 years, especially insects and fishes, explores topics of Scale and Hierarchy and the Ecology of Plecoptera, discussing how studies emphasizing scale and perspective reveal importance of stoneflies to ecosystems. Other topics cover a broad base of disciplines including morphology, physiology, phylogeny, taxonomy, ecology and conservation. The chapters have been compiled into three sections for this volume: Ecology, Zoogeography and Systematics.