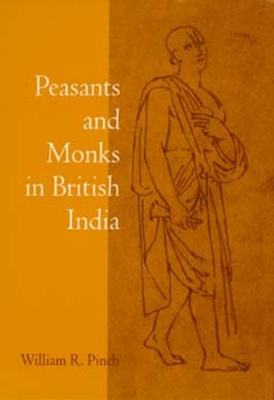 Peasants and Monks in British India
Paperback

* Individual store prices may vary.
Description
In this compelling social history, William R. Pinch tackles one of the most important but most neglected fields of the colonial history of India: the relation between monasticism and caste. The highly original inquiry yields rich insights into the central structure and dynamics of Hindu society—insights that are not only of scholarly but also of great political significance.

Perhaps no two images are more associated with rural India than the peasant who labors in an oppressive, inflexible social structure and the ascetic monk who denounces worldly concerns. Pinch argues that, contrary to these stereotypes, North India's monks and peasants have not been passive observers of history; they have often been engaged with questions of identity, status, and hierarchy—particularly during the British period. Pinch's work is especially concerned with the ways each group manipulated the rhetoric of religious devotion and caste to further its own agenda for social reform. Although their aims may have been quite different—Ramanandi monastics worked for social equity, while peasants agitated for higher social status—the strategies employed by these two communities shaped the popular political culture of Gangetic north India during and after the struggle for independence from the British.
University of California Press, 9780520200616, 264pp.
Publication Date: June 18, 1996
About the Author
William R. Pinch is Assistant Professor of History at Wesleyan University.