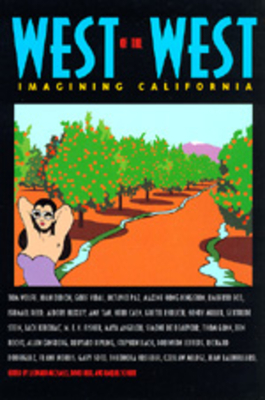 West of the West
Imagining California
Paperback

* Individual store prices may vary.
Description
Conceived as a novelistic journey through the worlds of California, West of the West offers a vivid and diverse collection of writings on the state where extremes of every sort are dramatically evident in the weather, geography, and people. This richly fascinating collection represents the experience of California both physical and metaphysical, in fiction, poetry, essays, travel writing, confessions, reportage, and social criticism. The authors are native Californians, born-again Californians, exiles, émigrés, critics, and visitors of every kind—Jack Kerouac, Joan Didion, Amy Tan, Simone de Beauvoir, Carey McWilliams, Tom Wolfe, Gore Vidal, Octavio Paz, Jean Baudrillard, Ishmael Reed, Allen Ginsberg—to name just a few.
University of California Press, 9780520201644, 348pp.
Publication Date: May 12, 1995
About the Author
Leonard Michaels is the author of The Men's Club. David Reid is editor of Sex, Death and God in L.A. (California, 1994). Raquel Scherr is coauthor of Face Value: The Politics of Beauty.