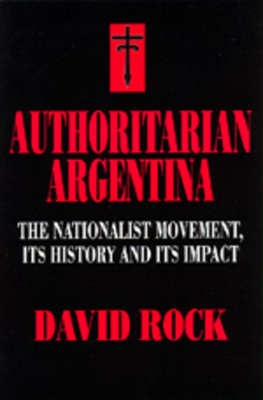 Authoritarian Argentina (Paperback)
The Nationalist Movement, Its History and Its Impact
University of California Press, 9780520203525, 320pp.
Publication Date: September 14, 1995
Other Editions of This Title:
Hardcover (1/5/1993)
* Individual store prices may vary.
Description
David Rock has written the first comprehensive study of nationalism in Argentina, a fundamentalist movement pledged to violence and a dictatorship that came to a head with the notorious "disappearances" of the 1970s. This radical, right wing movement has had a profound impact on twentieth-century Argentina, leaving its mark on almost all aspects of Argentine life—art and literature, journalism, education, the church, and of course, politics.
About the Author
David Rock is Professor of History at the University of California, Santa Barbara. He is author of Politics in Argentina, 1690-1930: The Rise and Fall of Radicalism (1975) and Argentina 1516-1987: From Spanish Colonization to Alfonsín (California, 1987).