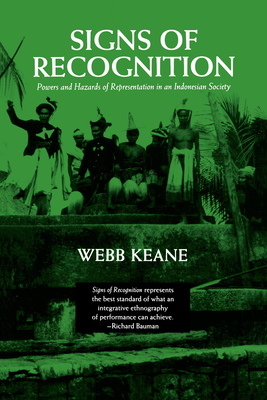 Signs of Recognition (Paperback)
Powers and Hazards of Representation in an Indonesian Society
University of California Press, 9780520204751, 300pp.
Publication Date: February 1, 1997
* Individual store prices may vary.
Description
Webb Keane argues that by looking at representations as concrete practices we may find them to be thoroughly entangled in the tensions and hazards of social existence. This book explores the performances and transactions that lie at the heart of public events in contemporary Anakalang, on the Indonesian island of Sumba. Weaving together sharply observed narrative, close analysis of poetic speech and valuable objects, and far-reaching theoretical discussion, Signs of Recognition explores the risks endemic in representational practices. An awareness of risk is embedded in the very forms of ritual speech and exchange. The possibilities for failure and slippage reveal people's mutual vulnerabilities and give words and things part of their power. Keane shows how the dilemmas posed by the effort to use and control language and objects are implicated with general problems of power, authority, and agency. He persuades us to look differently at ideas of voice and value. Integrating the analysis of words and things, this book contributes to a wide range of fields, including linguistic anthropology, cultural studies, social theory, and the studies of material culture, art, and political economy.
About the Author
Webb Keane is Professor of Anthropology at the University of Michigan.