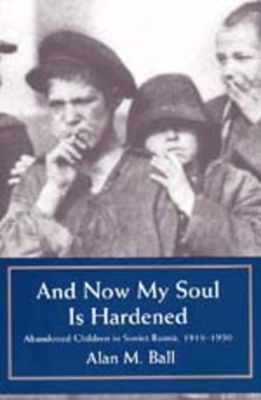 And Now My Soul Is Hardened (Paperback)
Abandoned Children in Soviet Russia, 1918-1930
University of California Press, 9780520206946, 356pp.
Publication Date: November 6, 1996
* Individual store prices may vary.
Description
Warfare, epidemics, and famine left millions of Soviet children homeless during the 1920s. Many became beggars, prostitutes, and thieves, and were denizens of both secluded underworld haunts and bustling train stations. Alan Ball's study of these abandoned children examines their lives and the strategies the government used to remove them from the streets lest they threaten plans to mold a new socialist generation. The "rehabilitation" of these youths and the results years later are an important lesson in Soviet history.
About the Author
Alan M. Ball is Associate Professor of History at Marquette University and the author of Russia's Last Capitalists: The Nepmen, 1921-1929 (California, 1987).