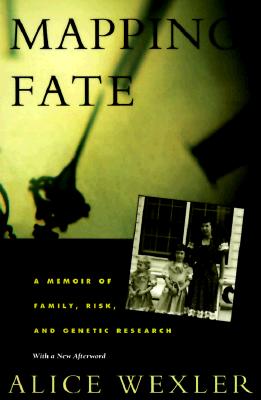 Mapping Fate
A Memoir of Family, Risk, and Genetic Research
Paperback

* Individual store prices may vary.
Description
In Mapping Fate, Alice Wexler tells the story of a family at risk for a hereditary, incurable, fatal disorder: Huntington's disease, once called Huntington's chorea. That her mother died of the disease, that her own chance of inheriting it was fifty-fifty, that her sister and father directed much of the extraordinary biomedical research to find the gene and a cure, make Wexler's story both astonishingly intimate and scientifically compelling.

Alice Wexler's graceful and eloquent account goes beyond the specifics of Huntington's disease to explore the dynamics of family secrets, of living at risk, and the drama and limits of biomedical research. Mapping Fate will be a touchstone for anyone with questions about genetic illness and the possibilites and perils of genetic testing.
University of California Press, 9780520207417, 319pp.
Publication Date: December 30, 1996
About the Author
Alice Wexler is affiliated with the Center for the Study of Women at University of California, Los Angeles. She is the author of Emma Goldman in America (1984) and Emma Goldman in Exile (1989).