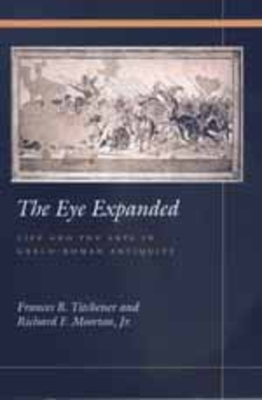 The Eye Expanded
Life and the Arts in Greco-Roman Antiquity
Hardcover

* Individual store prices may vary.
Description
Plato and Aristotle both believed that the arts were mimetic creations of the human mind that had the power to influence society. In this they were representative of a widespread consensus in ancient culture. Cultural and political impulses informed the fine arts, and these in turn shaped—and were often intended to shape—the living world. The contributors to this volume, all of whom have been encouraged and inspired by the work of Peter Green, document the interaction between life and the arts that has made art more lively and life more artful in sixteen essays with subjects ranging from antiquity to modern times.

With topics ranging from Antigone to D. H. Lawrence and Norman Douglas, and from Bactrian coins to Livy's characterization of women, the scope, the zest, and the scholarship of these essays will illuminate new avenues in our understanding of the relationship between classics and culture, and in our appreciation of both the artistic products that have come down to us and the varieties of life from which they spring.
University of California Press, 9780520210295, 306pp.
Publication Date: May 3, 1999
About the Author
Frances B. Titchener is Associate Professor of History at Utah State University. Richard F. Moorton Jr. is Associate Professor of Classics at Connecticut College.