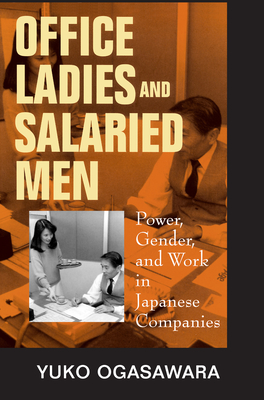 Office Ladies and Salaried Men
Power, Gender, and Work in Japanese Companies
Paperback

* Individual store prices may vary.
Description
In large corporations in Japan, much of the clerical work is carried out by young women known as "office ladies" (OLs) or "flowers of the workplace." Largely nameless, OLs serve tea to the men and type and file their reports. They are exempt from the traditional lifetime employment and have few opportunities for promotion. In this engaging ethnography, Yuko Ogasawara exposes the ways that these women resist men's power, and why the men, despite their exclusive command of authority, often subject themselves to the women's control. Ogasawara, a Japanese sociologist trained in the United States, skillfully mines perceptive participant-observation analyses and numerous interviews to outline the tensions and humiliations of OL work. She details the subtle and not-so-subtle ways that OLs who are frustrated by demeaning, dead-end jobs thwart their managers and subvert the power structure to their advantage. Using gossip, outright work refusal, and public gift-giving as manipulative strategies, they can ultimately make or break the careers of the men. This intimate and absorbing analysis illustrates how the relationships between women and work, and women and men, are far more complex than the previous literature has shown.
University of California Press, 9780520210448, 280pp.
Publication Date: June 30, 1998
About the Author
Yuko Ogasawara is Assistant Professor of Sociology at Edogawa University.