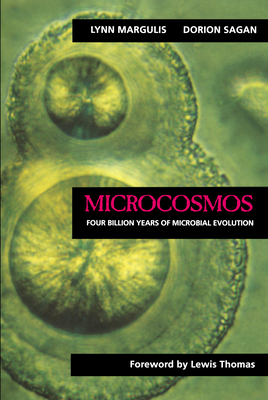 Microcosmos (Paperback)
Four Billion Years of Microbial Evolution
University of California Press, 9780520210646, 304pp.
Publication Date: May 29, 1997
* Individual store prices may vary.
Description
BACK IN PRINT WITH A REVISED PREFACE

Microcosmos brings together the remarkable discoveries of microbiology of the past two decades and the pioneering research of Dr. Margulis to create a vivid new picture of the world that is crucial to our understanding of the future of the planet. Addressed to general readers, the book provides a beautifully written view of evolution as a process based on interdependency and thei nterconnectedness of all life on the planet.
About the Author
Lynn Margulis is Distinguished University Professor at the University of Massachusetts, Amherst and a member of the National Academy of Sciences. Dorion Sagan is the author of Biospheres and coauthor, with Lynn Margulis, of What Is Life? (1996).