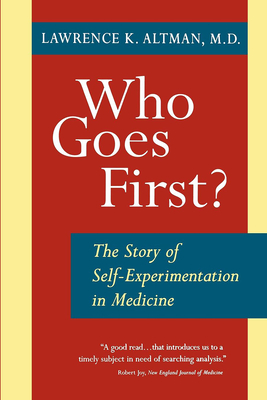 Who Goes First? (Paperback)
The Story of Self-Experimentation in Medicine
University of California Press, 9780520212817, 454pp.
Publication Date: May 12, 1998
* Individual store prices may vary.
Description
Lawrence Altman has authored the only complete history of the controversial and understudied practice of self-experimentation. In telling the stories of pioneering researchers, Altman offers a history of many of the most important medical advancements in recent years as well as centuries past—from anesthesia to yellow fever to heart disease. With a new preface, he brings readers up to date and continues his discussion of the ethics and controversy that continue to surround a practice that benefits millions but is understood by few.
About the Author
Lawrence K. Altman, M.D., is medical correspondent of the New York Times and Clinical Associate Professor of Medicine at New York University Medical School.