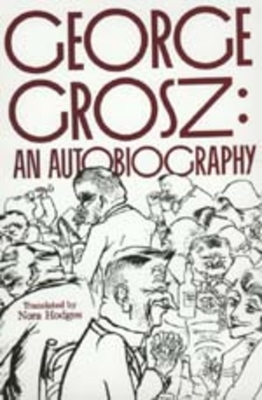 George Grosz (Paperback)
An Autobiography
University of California Press, 9780520213272, 325pp.
Publication Date: April 17, 1998
Other Editions of This Title:
Hardcover (2/1/2010)
* Individual store prices may vary.
Description
This acclaimed autobiography by one of the twentieth century's greatest satirical artists is as much a graphic portrait of Germany in chaos after the Treaty of Versailles as it is a memoir of a remarkable artist's development. Grosz's account of a world gone mad is as acute and provocative as the art that depicts it, and this translation of a work long out of print restores the spontaneity, humor, and energy of the author's German text. It also includes a chapter on Grosz's experience in the Soviet Union—omitted from the original English-language edition—as well as more writings about his twenty-year self-imposed exile in America, and a fable written in English.
About the Author
George Grosz was born in 1893 in Berlin and, after twenty years in the U.S., he died in 1959. Born in Vienna, Nora Hodges was at the center of the European art world in the 1920s. Barbara McCloskey teaches Art History at the University of Pittsburgh and is the author of George Grosz and the Communist Party: Art and Radicalism in Crisis, 1918 to 1936 (1997).