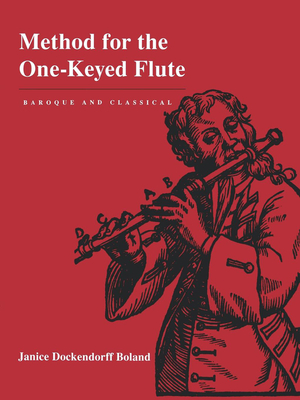 Method for the One-Keyed Flute
Paperback

* Individual store prices may vary.
Description
This indispensable manual for present-day players of the one-keyed flute is the first complete method written in modern times. Janice Dockendorff Boland has compiled a manual that can serve as a self-guiding tutor or as a text for a student working with a teacher. Referencing important eighteenth-century sources while also incorporating modern experience, the book includes nearly 100 pages of music drawn from early treatises along with solo flute literature and instructional text and fingering charts. Boland also addresses topics ranging from the basics of choosing a flute and assembling it to more advanced concepts such as tone color and eighteenth-century articulation patterns.
University of California Press, 9780520214477, 236pp.
Publication Date: June 5, 1998
About the Author
Janice Dockendorff Boland is a concert artist specializing in performances of eighteenth- and nineteenth-century music on historical flutes. Her compact disk recordings with the Boland-Dowdall Flute and Guitar Duo appear on the Fleur de Son Classics, Koch International Classics, and Titanic Record labels. She is a recipient of an NEA Fellowship and translator of Jean-Louis Tulou's A Method for the Flute. She lives in Marion, Iowa.