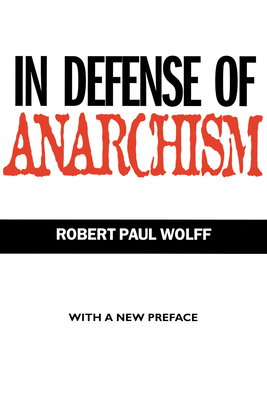 In Defense of Anarchism (Paperback)
University of California Press, 9780520215733, 135pp.
Publication Date: September 28, 1998
* Individual store prices may vary.
Description
In Defense of Anarchism is a 1970 book by the philosopher Robert Paul Wolff, in which the author defends individualist anarchism. He argues that individual autonomy and state authority are mutually exclusive and that, as individual autonomy is inalienable, the moral legitimacy of the state collapses.
About the Author
Robert Paul Wolff is Professor of Philosophy and Afro-American Studies at the University of Massachusetts. Among his books are About Philosophy (1998), The Ideal of the University (1992), The Autonomy of Reason (1990), Kant's Theory of Mental Activity (1990), and Moneybags Must Be So Lucky (1988).