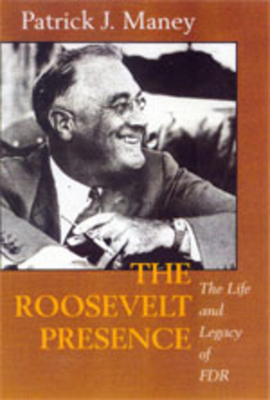 The Roosevelt Presence
The Life and Legacy of FDR
Paperback

* Individual store prices may vary.
Description
Franklin D. Roosevelt is the only twentieth-century president consistently ranked by historians with the Founding Fathers and Abraham Lincoln. His leadership in the dark hours of the Depression and the Second World War has endowed him in the eyes of many with an aura of greatness, and his presidency has been the explicit or implicit model for all of his successors, from Truman to Clinton. In this concise biography, Patrick J. Maney provides an original and insightful reexamination of Roosevelt's life and legacy, carefully sifting fact from myth and showing how the Roosevelt legend—for good and for ill—has shaped the modern presidency.
University of California Press, 9780520216372, 278pp.
Publication Date: September 30, 1998
About the Author
Patrick J. Maney is Professor and Chair of the History Department, University of South Carolina and the author of "Young Bob" La Follette: A Biography of Robert M. La Follette Jr., 1895-1953 (1978).