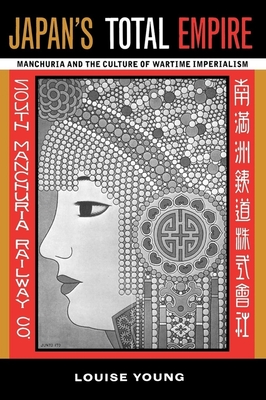 Japan's Total Empire (Paperback)
Manchuria and the Culture of Wartime Imperialism (Twentieth Century Japan: The Emergence of a World Power #8)
University of California Press, 9780520219342, 500pp.
Publication Date: September 1, 1999
* Individual store prices may vary.
Description
In this first social and cultural history of Japan's construction of Manchuria, Louise Young offers an incisive examination of the nature of Japanese imperialism. Focusing on the domestic impact of Japan's activities in Northeast China between 1931 and 1945, Young considers "metropolitan effects" of empire building: how people at home imagined and experienced the empire they called Manchukuo.

Contrary to the conventional assumption that a few army officers and bureaucrats were responsible for Japan's overseas expansion, Young finds that a variety of organizations helped to mobilize popular support for Manchukuo—the mass media, the academy, chambers of commerce, women's organizations, youth groups, and agricultural cooperatives—leading to broad-based support among diverse groups of Japanese. As the empire was being built in China, Young shows, an imagined Manchukuo was emerging at home, constructed of visions of a defensive lifeline, a developing economy, and a settler's paradise.
About the Author
Louise Young is Assistant Professor of History at New York University.