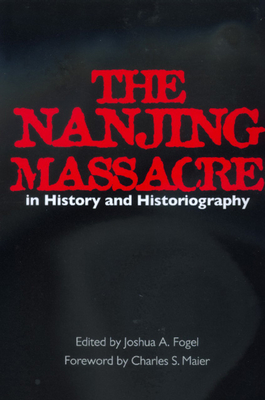 The Nanjing Massacre in History and Historiography (Asia (Paperback)
Local Studies / Global Themes #2)
University of California Press, 9780520220072, 264pp.
Publication Date: March 5, 2000
* Individual store prices may vary.
Description
The Rape of Nanjing was one of the worst atrocities committed during World War II. On December 13, 1937, the Japanese army captured the city of Nanjing, then the capital of wartime China. According to the International Military Tribunal, during the ensuing massacre 20,000 Chinese men of military age were killed and approximately 20,000 cases of rape occurred; in all, the total number of people killed in and around the city of Nanjing was about 200,000. This carefully researched, intelligent collection of original essays considers the post-World War II treatment in China of the Nanjing Massacre and Japan. The book examines how the issue has developed as a political and diplomatic controversy in the five decades since World War II.

In his introduction, Joshua A. Fogel raises the significant moral and historiographical issues that frame the other essays. Mark Eykholt then provides an account of postwar Chinese responses to the massacre. Takashi Yoshida assesses the attempts to downplay the incident and its effects, providing a revealing analysis of Japanese debates over Japan's role in the world and the continuing ambivalence of many Japanese toward their defeat in World War II. In the concluding essay, Daqing Yang widens the scope of the discussion by comparing the Nanjing historiographic debates to similar debates in Germany over the nature of the Holocaust.
About the Author
Joshua A. Fogel is Professor of History at the University of California, Santa Barbara. He is the author of Politics and Sinology: The Case of Naito Konan, 1866-1934 (1984), Nakae Ushikichi in China: The Mourning of Spirit (1989), and The Literature of Travel in the Japanese Rediscovery of China, 1862-1945 (1996), among other works.