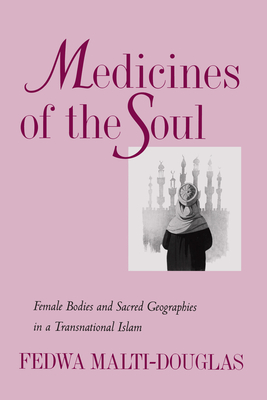 Medicines of the Soul (Paperback)
Female Bodies and Sacred Geographies in a Transnational Islam
University of California Press, 9780520222847, 245pp.
Publication Date: March 1, 2001
* Individual store prices may vary.
Description
In Medicines of the Soul, the autobiographical writings of three leading women in today's Islamic revival movement reveal dramatic stories of religious transformation. As interpreted by Fedwa Malti-Douglas, the autobiographies provide a powerful, groundbreaking portrayal of gender, religion, and discourses of the body in Arabo-Islamic culture. At the center of each story is a lively female Islamic spirituality that questions secular hierarchies while reaffirming patriarchal ones.
About the Author
Fedwa Malti-Douglas is the Martha C. Kraft Professor of Humanities in the College of Arts and Sciences at Indiana University, Bloomington. Among her previous publications are Woman's Body, Woman's Word: Gender and Discourse in Arabo-Islamic Writing (1991), Men, Women, and God(s): Nawal El Saadawi and Arab Feminist Poetics (California, 1995), and a novel, Hisland: Adventures in Ac-Ac-Ademe (1998). Her most recent book is The Starr Report Disrobed (2000).