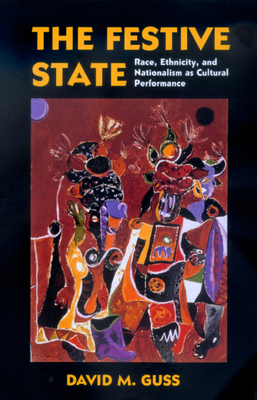 The Festive State (Paperback)
Race, Ethnicity, and Nationalism as Cultural Performance
University of California Press, 9780520223318, 252pp.
Publication Date: January 2, 2001
* Individual store prices may vary.
Description
If, as David Guss argues, culture is a contested terrain with constantly changing contours, then festivals are its battlegrounds, where people come to fight and dispute in large acts of public display. Festive behavior, long seen by anthropologists and folklorists as the "uniform expression of a collective consciousness, is contentious and often subversive," and The Festive State is an eye-opening guide to its workings. Guss investigates "the ideology of tradition," combining four case studies in a radical multisite ethnography to demonstrate how in each instance concepts of race, ethnicity, history, gender, and nationhood are challenged and redefined.

In a narrative as colorful as the events themselves, Guss presents the Afro-Venezuelan celebration of San Juan, the "neo-Indian" Day of the Monkey, the mestizo ritual of Tamunangue, and the cultural policies and products of a British multinational tobacco corporation. All these illustrate the remarkable fluidity of festive behavior as well as its importance in articulating different cultural interests.
About the Author
David M. Guss is Associate Professor of Anthropology at Tufts University and author of To Weave and Sing (California, 1989).